The Company and Concept
GCGT Ltd. currently deals in construction and real estate, specifically in offering residential housing for rent. The company has built one-bedroom apartments in Kisumu targeting the young working population in the town
The concept of the business is inspired by the growing working population in Kisumu attributed to the county's growing economy. Following the devolution of governance in Kenya, it is expected that counties will have greater funds and capacity to grow economically. Kisumu, being one of the country's cities is expected to attract investors and consequently an increased working population. GCGT Ltd. therefore seeks to tap into the anticipated increased demand for housing. The apartments dubbed Rose Bella and Casa Bella offered by GCGT Ltd. bear the advantage of high quality modern fittings, designs and finishing.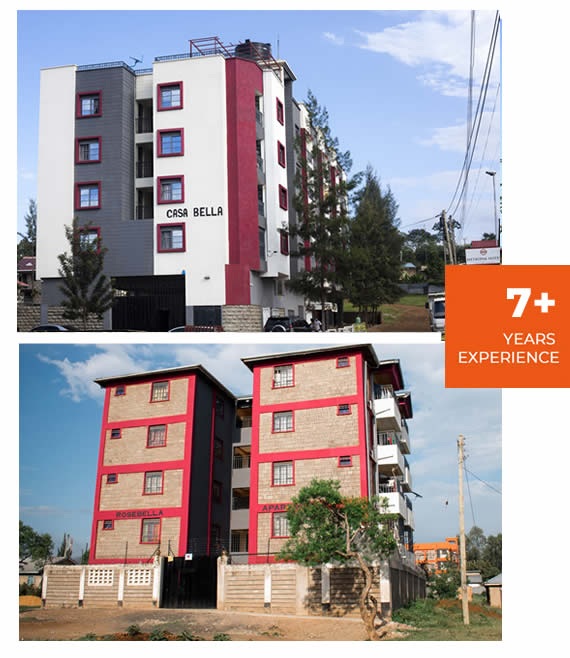 Expertise, discipline and precision
Offering a tailored approach to complement your vision for your home. Construction is on course, pay us a visit to view and be part of the housing revolution.
The company was established in 2015.
We build the finest homes and structures within our client's budgets and time frame without sacrificing quality and workmanship. We keep you up to date with the latest  building practices and materials as well as available rentals.